Access to quality health care should be a given for every person, from the biggest cities to the most remote regions.
This conviction drives SNF's Global Health Initiative (GHI), an effort to help strengthen the quality of health services for all and to empower frontline health professionals. The more than one (1) billion U.S. dollars Initiative includes infrastructure and equipment projects, educational programs, support for the mental health of children and adolescents, and much more.
Access to healthcare is a basic and fundamental need for every citizen, and we feel fortunate and proud to be able to continue supporting a better and more effective Public Health system and a more just society.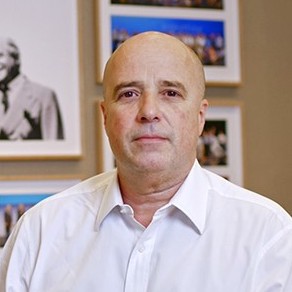 Andreas C. Dracopoulos
SNF Co-President